S.C. Erica has unveiled their renovated full-size football pitch. What makes this installation truly remarkable is the utilization of Senbis GreenFill, our cutting-edge eco-friendly polymeric infill material. This development follows several successful years of implementing GreenFill on the club's training pitch. The project was executed in collaboration with DOMO Sports Grass, a leading provider of high-quality sports surfaces, and the pitch has obtained the NOC*NSF certification.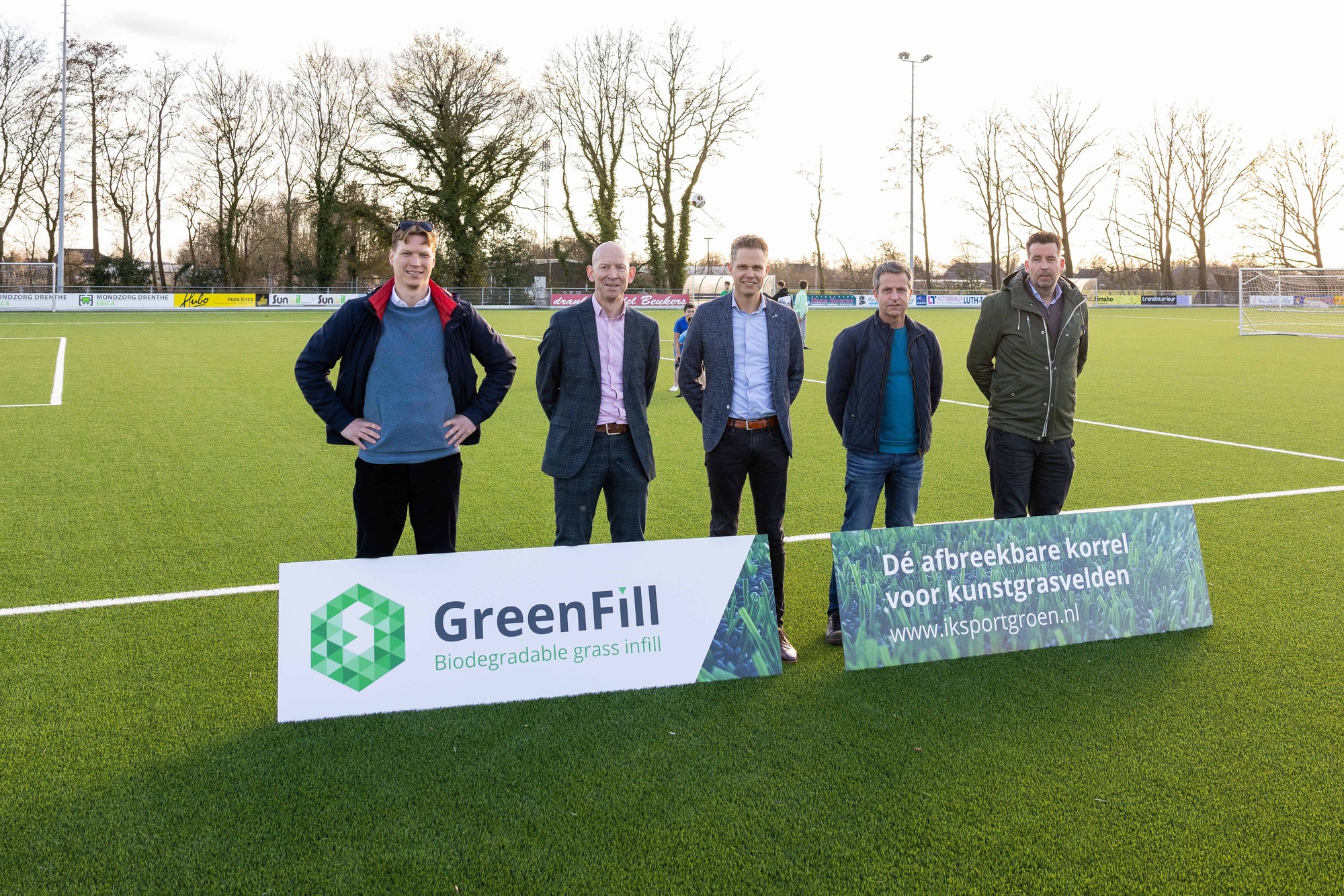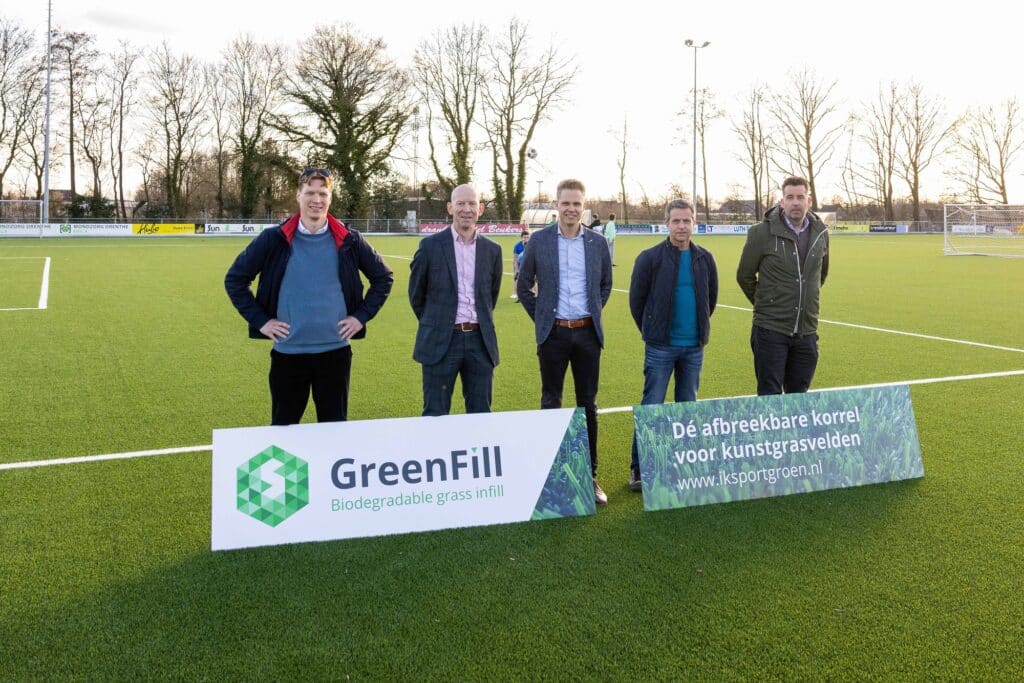 Senbis GreenFill is a breakthrough infill material that revolutionizes the concept of sustainability in football pitches. Unlike traditional polymeric infills, GreenFill is composed of fully biodegradable polymers, making it free from microplastics. Besides, the material doesn't contain hazardous components and it does not smell. Obviously, the material also offers excellent sportstechnical characteristics, providing players with a safe and comfortable playing experience.
Before the installation of the full-size pitch, S.C. Erica experimented with Senbis GreenFill on their training pitch. The positive experiences and feedback received from players, coaches and maintenance staff paved the way for the decision to implement GreenFill on the main field. The remarkable playing characteristics of the training pitch, such as sliding friendliness, contributed to the overall player satisfaction.
S.C. Erica's new football pitch has been installed by Domo Sports Grass and has obtained the NOC*NSF certification. The latter means that the pitch may be used for official competition games organized by the KNVB.
By embracing Senbis GreenFill and installing the first full-size football pitch with this groundbreaking infill material, S.C. Erica has set an example again for other clubs and organizations. It is hoped that more football clubs and sports facilities will follow suit, driving the widespread adoption of eco-friendly alternatives in the industry.