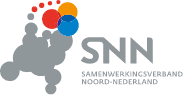 It is the core mission of Senbis to develop innovative solutions for microplastic problems by utilizing the opportunities with biodegradable polymers. Based on the current biodegradable polymers that are commercially and large scale available, it is very difficult to design products with high mechanical and thermal properties. This is inherent to the molecular design and physical structure of the biopolymers. Quite often, rigid molecular structures lead to higher mechanical and thermal performance, but intrinsically are difficult or even impossible to be microbiologically degraded.
Senbis now has clear ideas on how to design a fully in soil biodegradable polyester that has relatively high mechanical and thermal properties. Said polymer can be a huge ecological and business opportunity for markets like textiles and engineering products, in which microplastic pollution is a serious problem. Even though the polymer should be biodegradable, and therefore compostable, the polyester should still be easily recyclable, both mechanically and chemically. From a sustainability point of view, recycling is a preferred option over composting the end product. Therefore, the recyclability is also a design requirement for this new polymer that is being developed by Senbis.
This project is co-financed by the European Regional Development Fund and the Dutch Province of Drenthe.