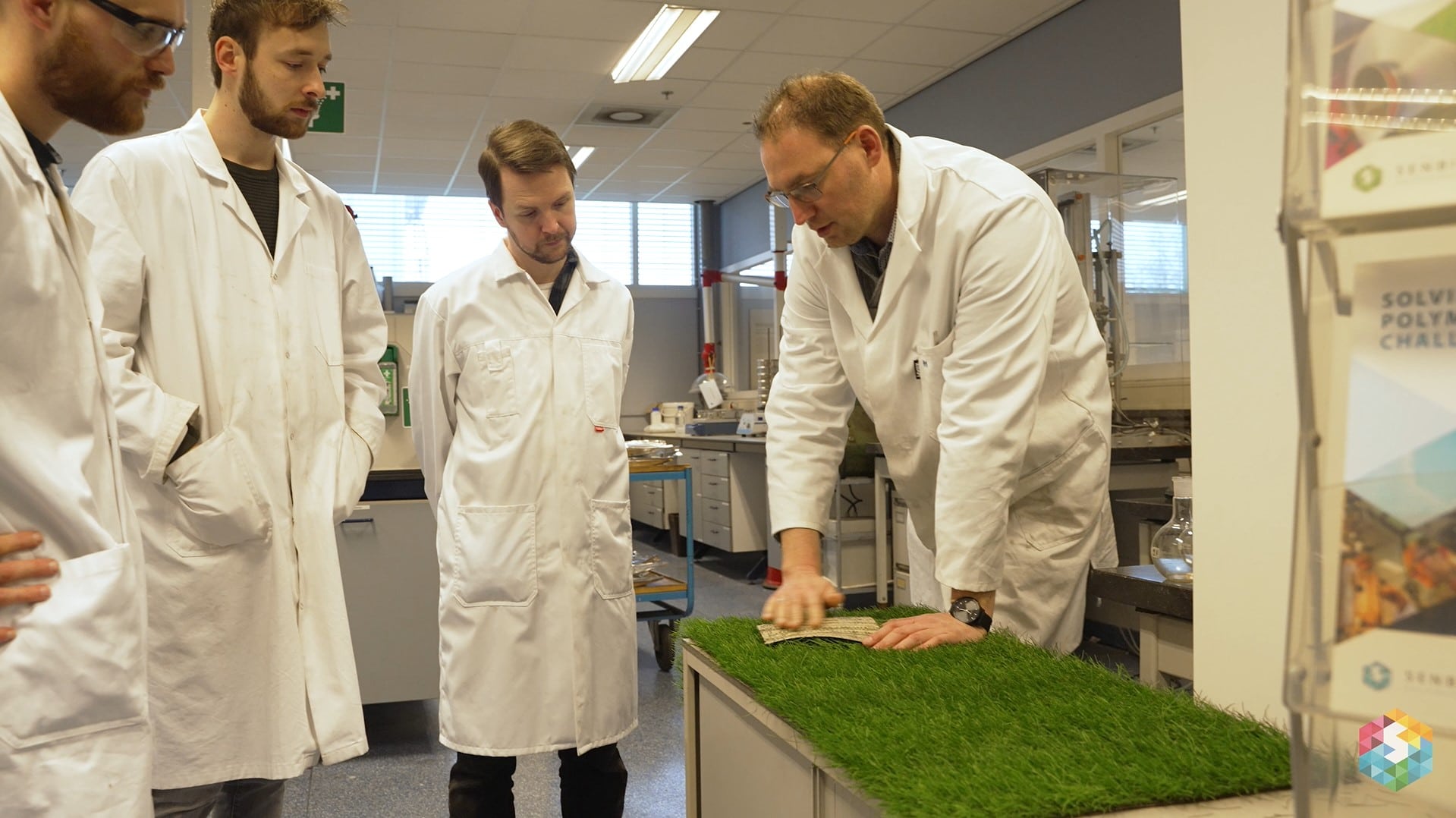 Are you an energetic Business Developer with a technical background and excellent communication skills? Do you want to create impact by getting sustainable plastic solutions to the market? Let's talk!
Senbis is looking for a Business Developer that can expand our customer portfolio for our contract R&D and pursue new business opportunities for biopolymer innovations.
About Senbis
Senbis (www.senbis.com) has two business activities, namely providing third party research to the plastic industry and producing and selling our own developed sustainable products. Our own products are made out of biodegradable plastics made for applications that have a high likelihood of ending up in nature, where they cause lasting harm to our environment. Senbis is the continuation of the former R&D department of Akzo Nobel. The combination of decades of experience in polymer and fiber development, the flexibility of a start-up, and extensive modernized lab and pilot plant facilities give us unique innovation potential. We expect to grow our business in the coming years. The public discussion around microplastics is intensifying and so will the legislation around sustainable plastics. This offers big business opportunities for our innovations.
Role description
As Business Developer you will be identifying and exploiting new commercial opportunities to drive the company's growth objectives. This includes identifying potential markets, customers, and partners, tracking legislative trends, and creating compelling business cases for investment decisions. In addition, you will be working on expanding the customer portfolio of Senbis contract research business. Your goal is to increase sales and create lasting relationships with customers and partners. You will report directly to the Managing Director. As an extroverted professional with excellent communication skills, you will represent Senbis in public settings and actively engage in networking activities.
Examples of the tasks and responsibilities
Attract new customers for our contract R&D business
Identify and pursue new business opportunities for our biopolymer innovations
Set-up, maintain and develop sales pipeline(s)
Develop and maintain relationships with key industry stakeholders, incl. customers, suppliers, and partners
Conduct market research to identify trends, opportunities, and legislative developments
Stay updated with the latest legislation and advancements in sustainable plastic and fibers
Develop sales and marketing strategies to achieve business objectives
As the eyes and ears in the market, provide input to the R&D team.
Requirements
Engineering degree (BSc, MSc) in e.g. Industrial Engineering, Management of Technology, Chemistry, Textile Engineering or a business degree with profound understanding of technology or chemistry
Proven track record in business development, sales or marketing, with a focus on technical solutions
Experience with plastics or fibers is preferred
Proactive, energetic, extrovert and extraordinary communication skills
You have a strong commercial drive and want to use it to make a sustainable impact in this world
Willing to work from Emmen, the Netherlands
Excellent English written and verbal communication, fluency in Dutch is also preferred.
Are you recognizing yourself in this job description and want to be part of our story? Please mail your CV and motivation letter to [email protected]. We are looking forward to meeting you!